Sundsvall – How to promote a place brand
Background
The brand Sundsvall is owned by everyone who lives and operates in Sundsvall. To secure prosperity and ensure that all residents can live a rich and fulfilling life in Sundsvall over time, they need growth. This means being appealing for both the people currently living there, but also to  attract talents, investments and visitors from outside the Sundsvall region. 
That is why Sundsvalls Municipality has worked on developing the brand Sundsvall. Besides a new visual identity, created by the communication agency Gullers grupp, an extensive amount of work has been put into the project. This includes studies and workshops with representatives from both the business sector and the public sector.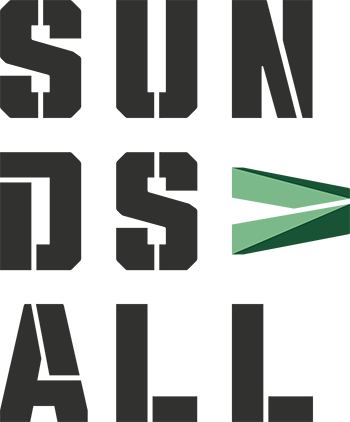 Challenge
Sundsvall has a great potential to grow and get stronger. Therefore, Sundsvalls Municipality has worked hard to find a way to increase growth and to make Sundsvall a stronger labour market region. This includes making it possible for everyone to work towards the same goal – growth.
In general, common people have vague associations to Sundsvall. That is why Sundsvall wants to communicate a clear and inspirational image of the place. In relation to other places they want to take the position "This is where the future is created" and going forward they want to be associated with drive, innovation and collaboration.  
Solution
To overcome the challenges and reach the desired position, all actors in Sundsvall have to work together to present evidence. They chose deBroome's tool to easily update and centralize any evidence that promotes Sundsvall.
In their new digital brand portal, all users will find not only the strategy and the visual identity but also stories, inspiration, images and short movies. Everything available for everyone to take part of. The brand portal turns to actors within business development, social development, as well as decision makers. It is also helpful for recruiters who aim to reinforce their job offerings.