Working from home – An opportunity for marketing departments and agencies
Working from home is becoming the new normal for many companies around the world. One office turning into 100 home offices is a scenario that can strengthen the role of communicators in the long run. So how can remote work be seen as an opportunity for marketing departments and agencies? Eric Francia, co-founder of deBroome, shares his views below.
100 home offices
Remote work increased by nearly 400% in Sweden from April to May 2020, according to a survey made by telecom operator Tele2. In recent research, Mårten Westberg from EIBA (The European International Behavioural Analysis), concludes that around one million Swedes will continue working from home going forward.
Google, Amazon and Facebook announced to extend their remote work policy and allow employees to continue working from home – permanently if they want. The last few months are proof that it works, and there is a demand. Some employees want to spend less time commuting, be able to live outside expensive and crowded cities, or make more eco-friendly choices. There is also a demand from companies that no longer want to sign up for long leases, high rents and want to be able to take part of competence from all over the world.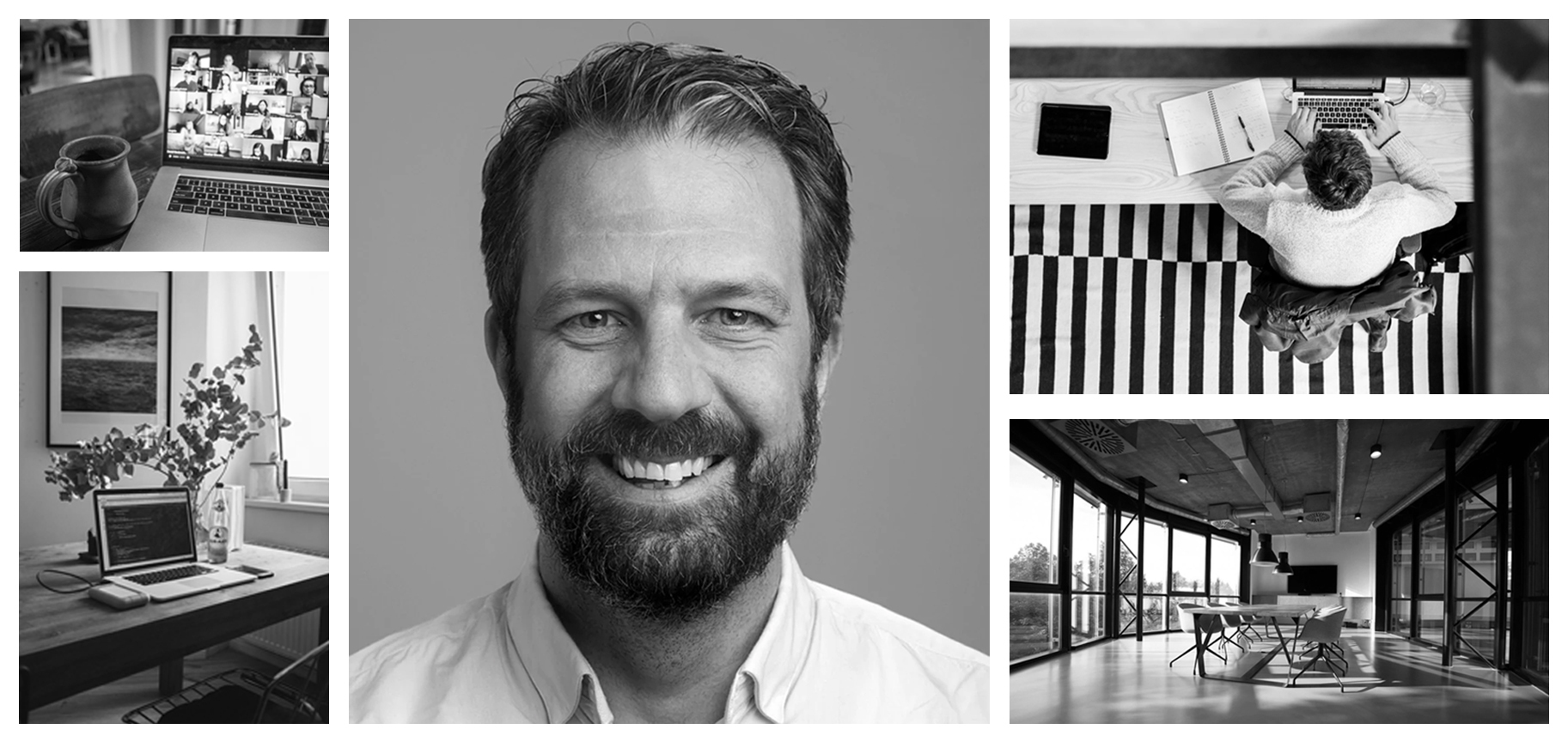 Tools to ease the transition
Services like Zoom, Slack or Meet ease the most urgent problems of the transition, but going forward it will require more specialized tools to keep a distributed brand together. 
One of the biggest risks companies are facing is fragmentation. 
If 100 home offices result in 100 different expressions, messages, sales arguments or processes – you risk losing the point of being a company and instead become a bunch of freelancers working together. 
This is where marketing departments and agencies have an important role to play. 
Marketing departments and agencies
The brand, identity and culture of a company affects both employees and customers. Vague values make it harder for customers and employees to identify who you are and what you stand for.
A survey among consumers, made by Accenture from 2019, shows that 63% of all respondents prefer to purchase products and services from companies with values aligning with their own. Similar connections can be found when attracting top talent. The most recent example is Unilever, Verizon, Starbucks and Coca-Cola's boycott of Facebook. On a more local basis Ikea Norway chooses to end its collaboration with communication agency Geelmuyden Kiese, because their actions do not align with Ikea's values.
That is why companies have to prioritize three things: brand / culture management, digitalization, and leadership. The internal communication, brand and culture have to be more present on the board's agenda. Best practices and values have to be easily accessible, simple to understand and emphasized though all levels of the organization.
Investing in these questions will help you to be on the forefront, and avoid the negative consequences of not adapting to the new reality.
Companies able to maintain culture and brand coherence – even with employees working remotely – will also acquire competitive advantages and gain market shares.