Making Aritco's new brand identity easily accessible
With a new brand identity that needed to reach internal employees and external partners around the world, Aritco decided on a digital solution. Lori Ehn, Marketing Manager at Aritco, tells us about her experience of the project and deBroome's brand management tool.
Tell us about Aritco.
Aritco is an award-winning manufacturer of platform lifts, supplying lifts for both private homes as well as, commercial and public buildings. Our network consists of 170 of distributors, installers and service units in 50 countries and today we have more than 35 000 lifts installed around the world.
Why did Aritco decide to create a digital brand manual?
In May of 2018, we decided to review our brand and how it was perceived by the public. Going forward, we wanted the overall brand expression to harmonize with our premium product range.
Outhouse Graviz & Kusinerna (formerly known as Graviz), helped us in developing the new design concept, they also recommended us to use deBroome's digital platform to easier manage our new brand identity. Thereafter, a digital brand manual became a natural step – a premium brand has to have a premium way of managing its assets and guidelines.
"A premium brand has to have a premium way of managing its assets and guidelines. "
We wanted our brand foundation and visual guidelines to be easily accessible, we also wanted to improve our way of making branded assets and tools available for both internal employees, external partners and agencies working for us. It is important that everyone know where to find the material they need, but also the guidelines on how to apply it correctly. This had previously been a challenge for us.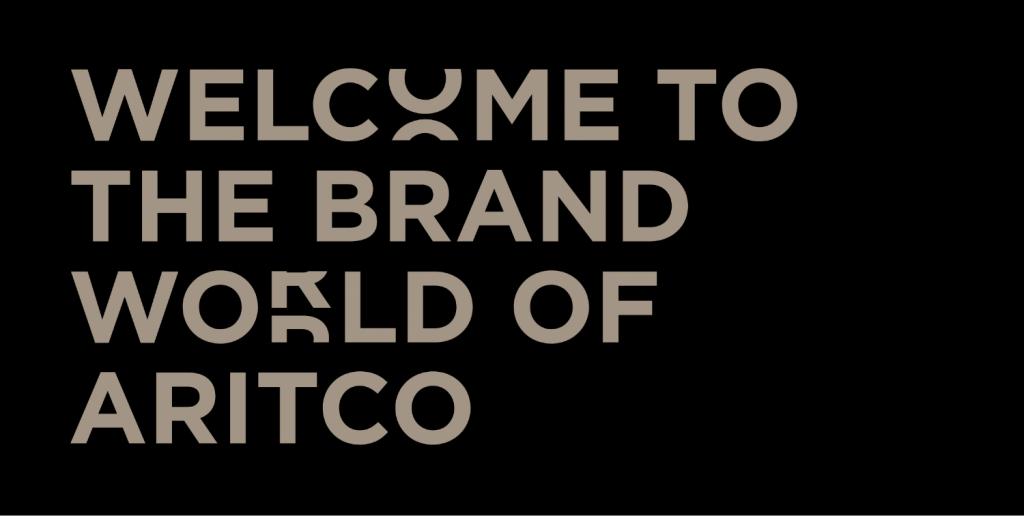 Describe the process of creating Aritco's digital brand manual.
It started with an introduction of deBroome's digital platform. Later on, as these projects usually take some time to stage, there were efforts to be made before we could start. One example is that we hosted a learning session for our graphic designers involved in the project. This was arranged in order to help them get familiar with the tool.
Overall, it was a smooth process, both to take the decision and to initiate the project.
Before the real launch of your new brand manual you presented it internally, what were the reactions from the employees after the presentation?
After our sneak peak presentation of the new digital brand manual, everyone was impressed and started to look forward to the real launch. The general response was that it looked really good and was easy to understand. After the presentation employees came to me, asking when they will get full access to the manual. That I took as a really good sign.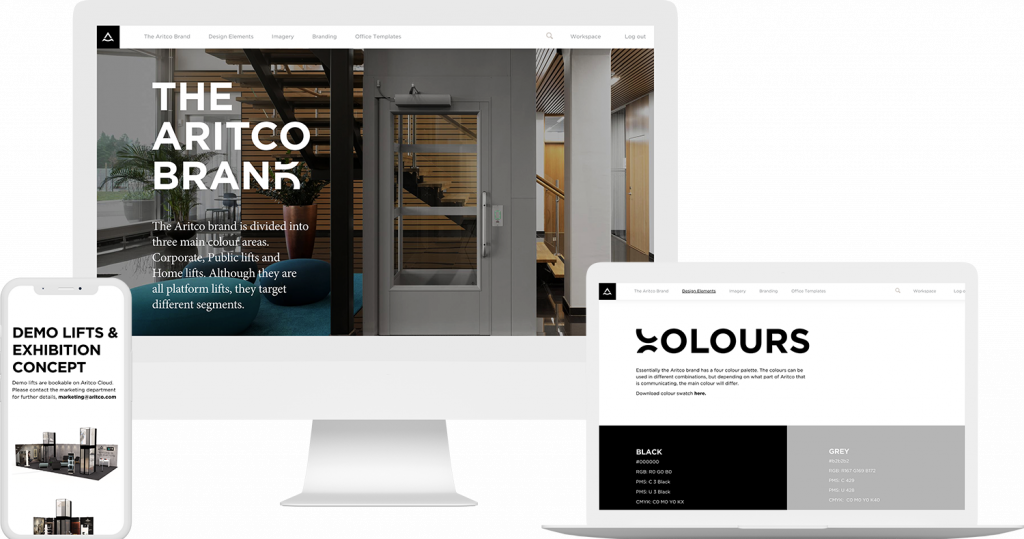 What are your recommendations to companies who are considering digitizing their brand manual?
My first recommendation would be to have a clear picture of the brand expression, how you want it to behave and be perceived. It is good to have all the pieces of the puzzle. Make sure to not only include the graphical elements, but also the guidelines, and ensure that they too are prominent in the manual. Once a foundation is set, you can quickly fill an online manual with more content.
How would you describe your experience with deBroome and our brand management tool?
My experience of deBroome is very positive. They have been both professional and helpful. Regarding the tool, it is user-friendly and requested adjustments have been made quickly, which is a clear and positive advantage.