Climb to the top with these brand strategies
In opposition to common belief, a brand strategy is not what financial goals are set for the next 10 years, but a brand strategy defines the heart of the business. A brand strategy represents the values of the company, directing how they deliver their services or product. Annika Elmlund, SEB Project Manager of Corporate Identity & Design, opens up about one of Nordic's top bank, SEB, and their brand strategy, ingraining SEB's culture.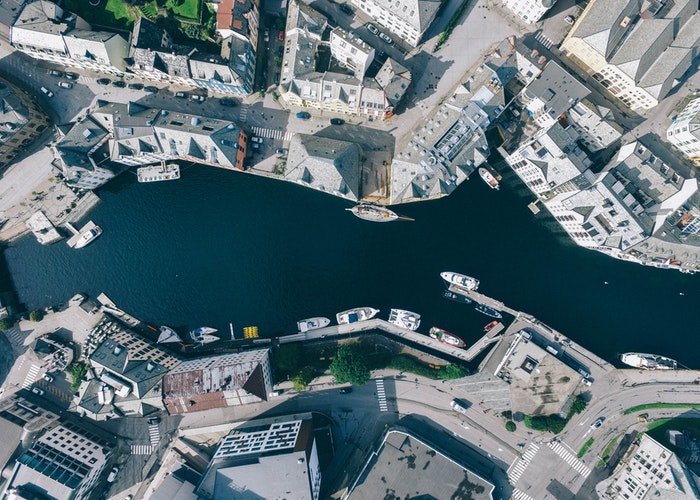 Branding 101
Branding involves a number of things including having a clear vision of the brand and understanding the market. Annika Elmlund tackles some tough truth of how to confront changing expectations and SEB's commitment to their community.
What kind of brand strategies does SEB believe in?
SEB has a one brand strategy. Our brand, SEB, is our most valuable asset. By brand, we do not only mean our logotype but the perceptions we create in the minds of our customers and other stakeholders. The way we manage those perceptions will greatly affect the value of our brand and our company.
"Our brand, SEB, is our most valuable asset."
What are some brand expectations you believe the public demands?
Our brand promise, Care for ambition, is more than a message. It is a message that includes a genuine commitment. A commitment that is in line with the overall plan of creating world class service building on the position as the bank that also has a heart. It should be demonstrated in everything we do and say and be perceived through all our activities.
How do your customers influence SEB's branding strategies?
Our main target group cannot be defined in terms of age, gender, income or profession. Our target group has something else in common; their values and their attitude. The people we want to address are "Strivers". They are active, ambitious go-getters. They want to do more, create more, be more. They have high expectations. They are quality-oriented and want to feel informed and in control. It is how we inspire and celebrate people who strive to be more.
How does SEB keep their brand identity relevant in a continual revolving world?
Having new techniques in mind we did a refresh of our brand in 2017 which should better reflect the world we are targeting.
What tips would you give to other brand managers regarding online branding strategies?
Be open and generous.

Brand manual
SEB chose to have an open brand manual to collect all of their assets and share their values to the public. This not only helps strengthen the corporate culture but also instills transparency and trust with the public.
How is SEB's brand manual used internally?
Most major banks are perceived as confusingly similar. To compete in this landscape, we need to clarify what makes SEB relevant and unique. A united strategy enables us to tell a coherent story. Therefore, the brand manual plays a major role in all our communication. It is used as a toolbox which all employees has access to through the SEB intranet.
"The brand manual plays a major role in all our communication."
How has digitization affected SEB's branding techniques?
Our new brand platform puts increased emphasis on two important aspects firmly rooted in our DNA: our focus on enterprises and our passion for entrepreneurship. We are acting in a very fast changing world and it should also be reflected in our brand.