Brand Transparency – Why it's essential for your business
In the "Age of the Consumer", consumers are taking control – choosing what they want to see, trust, and research. Consumers can easily believe reviews, investigate product materials, and discover an organization's history. Products and services are more than a solution to a problem, but are also an experience and personal connection. If your organization doesn't provide honest and thorough information about your product or service, then you may be missing out on an opportunity to acquire new consumers and harvest customer-loyalty.
Why become transparent
Instead of allowing others to create a dialogue around your company, you should take control and be open about your values and product offerings. Avoid setting the record straight and be ahead of the game by letting consumers hear the truth directly from the source. Tackle excessive information by providing concise and relevant information.
Honesty is key, resulting in consumer trust. Many consumers consider it is important for a company to be transparent, resulting in customer-loyalty. Therefore, in order to be recognized as trustworthy and authentic, organizations need to inform their consumers.
How to be transparent
Brands are built on the messages conveyed through their values, promises, and a company's history. Not only let them know what is in the product, but let them know where the product was produced, where materials are sourced, and what values stand behind the process of creating the product. If you sell services, let your consumers know why you came in the business and share your knowledge – empower them with your expertise.
It is not only important to inform your consumers, but inform your employees. They are your brand ambassadors who endorse your corporate values which reflect on the product. Moreover, your marketing department needs to be inlined with advertising techniques and the visual identity. This can easily be done by outlining the brand guidelines and having one central location for all the latest brand assets to be downloaded.
Your brand guidelines should include:
The brand: tonality, beliefs, history, values, strategies
Elements: logotype, colors, typography, images, icons, UI elements
Applications: print design, digital design, film guidelines, interior and architecture
Get the message out there
Many times, companies resort to PR and advertising to communicate how they would like to be perceived. Moreover, brand tools, like deBroome, serve as a great way to store brand assets and guidelines. This provides one location to clearly state all the company's values, history, and instructions on how to present the brand in the appropriate manner. Having your own digital brand portal available for all employees educates them to spread an accurate brand image in and outside the office. Organizations hold the reins in shaping their image and narrative about their product as well as differentiating themselves against competitors. With honesty, companies can create a bond with their consumers and hopefully, a lasting fruitful relationship.
Brand portal examples:
SEB: SEB is one of the most popular Nordic banks in Europe. They have committed themselves to deliver customer value, building on strong heritage of entrepreneurship, international outlook and long-term perspective. To accomplish these goals, they have placed all their brand assets and guidelines on one platform to establish transparency. Visit SEB's brand portal.
Skånetrafiken: Skånetrafiken offers public transportation in the Skåne region of Sweden. With the entrustment of being a public service, they understand the importance of transparency and informing their customers about safety. Skånetrafiken ensures brand consistency and transparency by having a completely open brand portal where anyone is invited to view. Visit Skånetrafiken's portal.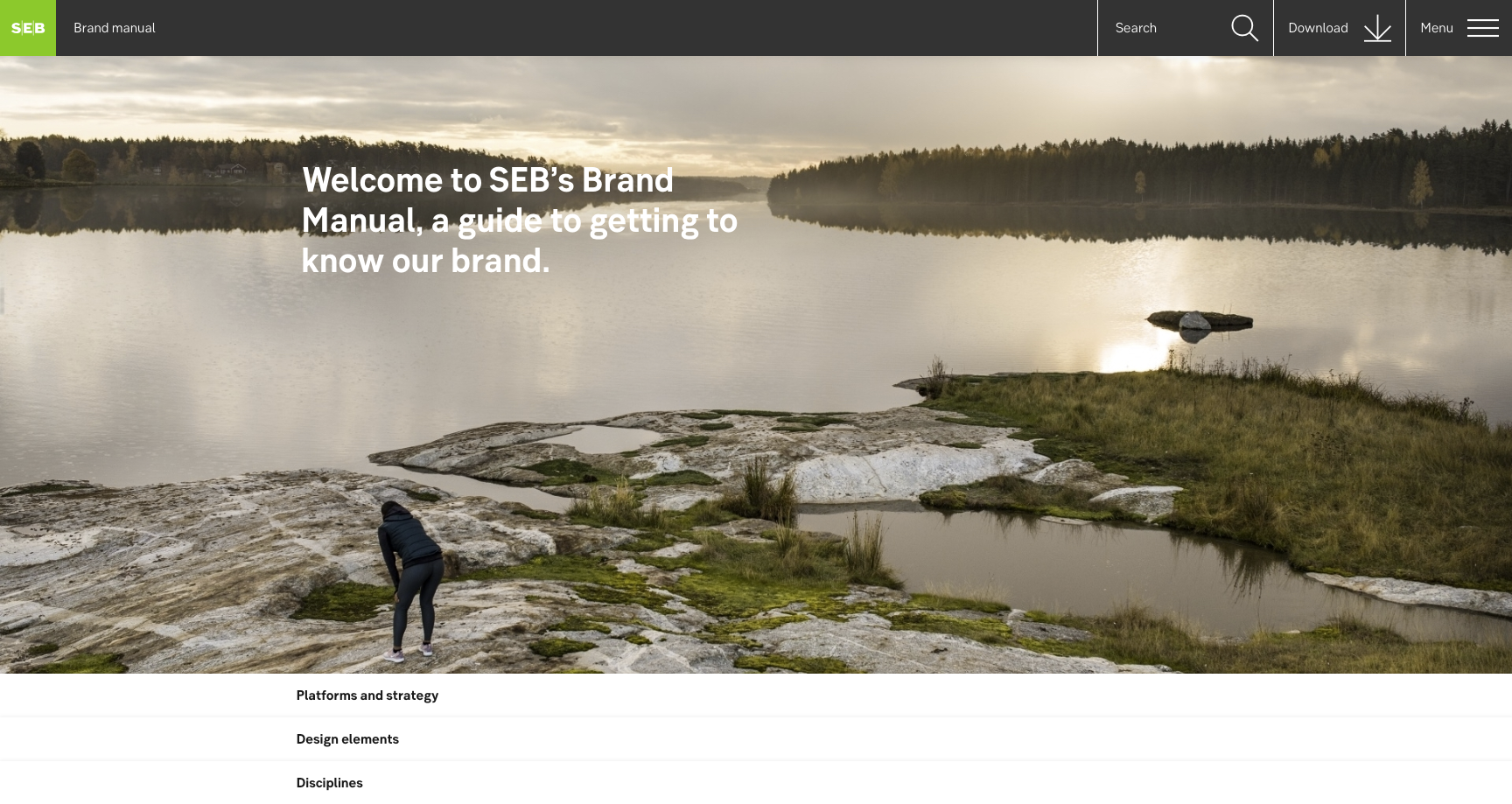 SEB brand portal, Homepage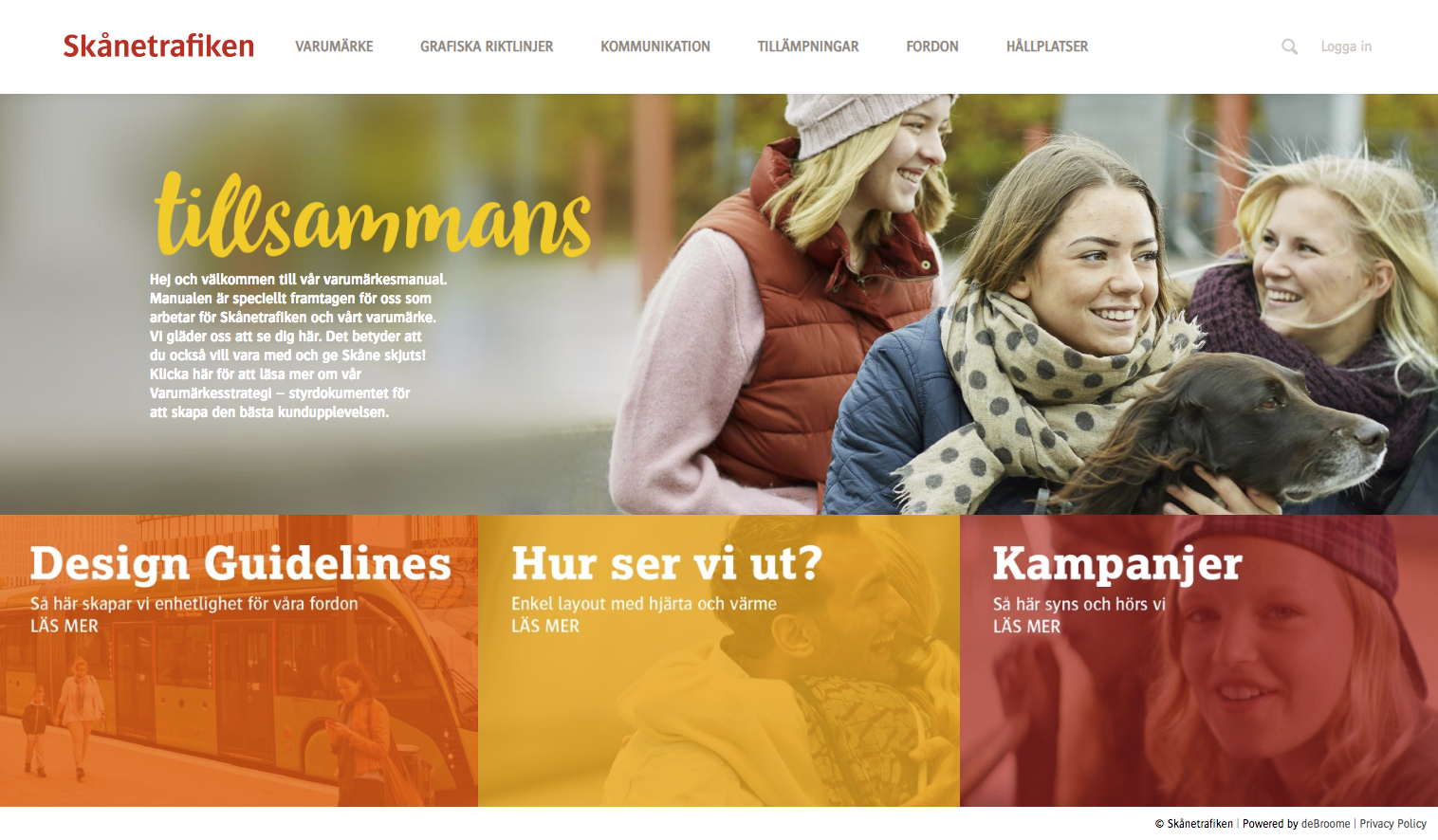 Skånetrafiken brand portal in Swedish, Homepage