Bankomat defines its brand with deBroome's brand platform
The leading ATM provider in Sweden, Bankomat, uses deBroome's brand portal for showing off, sharing, and safeguarding all their brand assets and brand identity guidelines.
When looking for an online brand platform that would provide collaboration including updating and downloading assets, Essen International, the design agency working with Bankomat, chose deBroome as the solution. Now, Bankomat has ensured that their identity is not only appealing but also secure for the future.
Because Bankomat values "security, accessibility, and quality", they wanted to create a brand manual to guarantee their brand is recognizable and trustworthy. Bankomat sought the help of Essen International for the design and content. Even though this was Essen International's first time using the deBroome platform, the designers quickly adapted to the platform, and the manual came together in record time.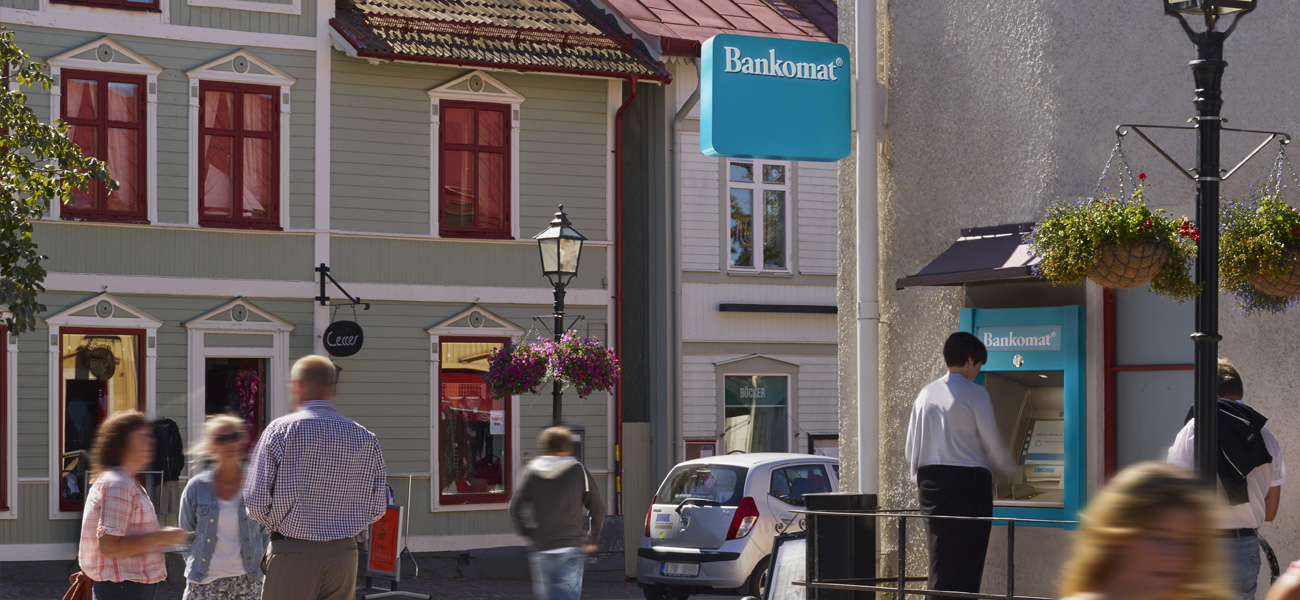 Bankomat divided their platform into 4 crucial factors: strategy, identity, ATMs (their product), and signage.
Strategy: Identifying how their values steer their everyday interaction with their service and customers
Identity: Outlining graphic elements like logotype, colors, typography, iconography, and etc.
ATM (their product): Pinpointing quality and safe service requires consistent product presentation
Signage: Summarizing key components to be recognizable, strengthening the brand