Continental Foods Nordic unites Nordic brands on deBroome platform
Continental Foods Nordic (Sweden & Finland), one of Europe's leading food companies, is bringing together all their brands in one centralized digital location. Easily accessible to all employees and partners, Continental Foods Nordic can effortlessly, streamline their unique visual identities. This is an ongoing project where they are taking the extra step to update their brand identities where needed. With deBroome's Brand Portal, they have the complete solution, where they can instantly update, manage users, and monitor engagement.
The Path to making Magic
Collaboration is key when executing this project. Continental Foods Nordic is working with various designers to deliver new brand identities. In particular, Pond Design mapped out the brand guidelines for Blå Band (Sweden & Finland). This included enhancing their iconic image and providing flexibility with the addition of secondary logos. Moreover, a fresh typeface was introduced to express their simple yet diverse collection of tasty food products.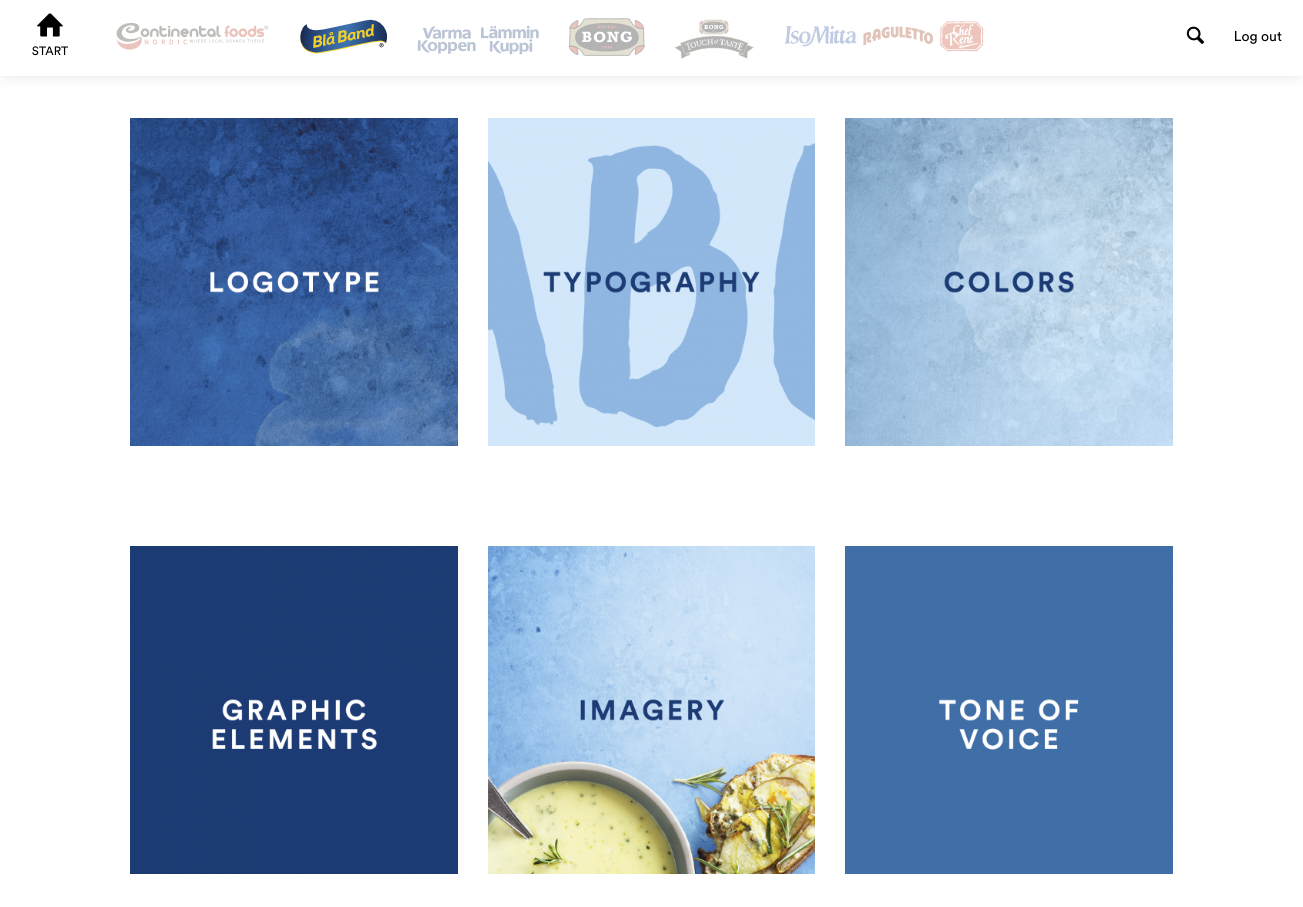 Blå Band brand portal, Continental Foods Nordic
Other brands in the brand portal will include:
Continental Foods
Varma Koppen / Lämmin Kuppi
Bong
Bong Touch of Taste
IsoMitta
Raguletto
Chef René
Since this project is still developing, Continental Foods Nordic is utilizing the deBroome platform's Workspace feature. With this, admins can access incomplete pages to make changes and then publish them to their users when they see fit. Hence, admins can take their time perfecting their brands.
Reaching the Final Destination
On the technical side, deBroome has applied some customization to the standard platform. A tailor-made top menu concisely gathers the Continental Foods Nordic brand logos. Apart from assuring instant recognition of each brand, it also provides a straightforward way to navigate between brands. Moreover, different typefaces will be applied to the pages and drop down menus associated with the specific brands, instilling their unique brand identity.


Blå Band's logotypes, Continental Foods Nordic
All in all, Continental Foods Nordic is making a powerful leap to strengthen their brands across borders.